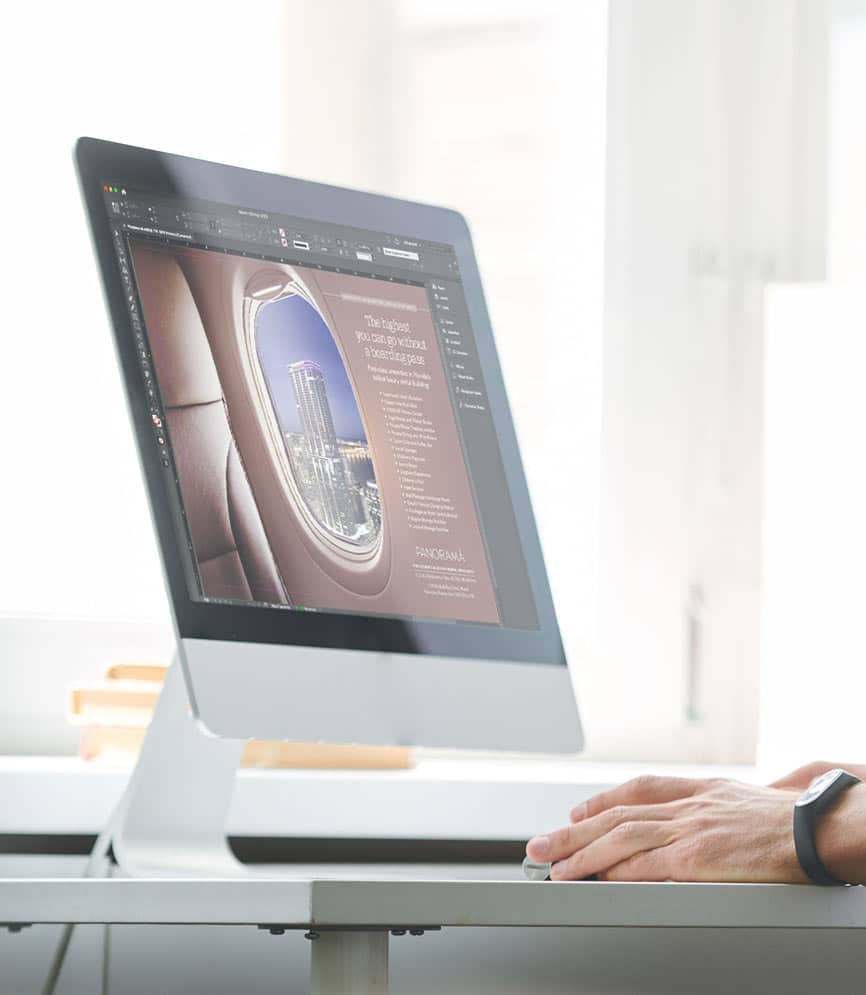 Miami Marketing Agency specializing
in
creative services for small businesses
A key element that separates one Miami marketing agency from others is the quality of their creative work. We have a passion for telling our clients' stories in a way that titillates the senses and motivates their customers and prospects to take action. But one can't be considered a top-notch creative agency simply based on design work alone. Clients requiring small business marketing services do not have the luxury of big creative budgets, so the marketing foundation needs to be solid before addressing creative solutions. We start by evaluating your company's strengths and the competition's weaknesses. We seek to uncover little nuggets of opportunity that differentiate your brand from those looking to eat your proverbial lunch. And off we go. Establishing well thought-out marketing strategies, determining what media will most efficiently deliver your message to your target audience, and ultimately, creating that message. The last step—crafting your message, whether in the form of an ad, brochure, billboard, web site, email, direct mail, or television commercial campaign—that's the fun part of our job that we take very seriously.

Creative Agency
What separates one Miami marketing agency from all others is the scope and execution of their creative work.

Small Business Marketing Services
Bringing big agency ideas to smaller companies looking to grow is how we earn our keep.

Boutique Miami Marketing Agency
The perfect fit for clients seeking professional-caliber work at market-sensitive prices.
Miami Marketing Agency with Big Ideas, Small Prices.
As a boutique-size Miami marketing agency specializing in small businesses, we seek clients who prefer working directly with agency principals, appreciate the potential of kick-ass creative, and concur with our assessment that great work isn't always associated with big agencies and big fees. The South Florida market is one of the most unique in the country. Succeeding in this market requires an understanding of its demographic nuances and unique transient characteristics. More than just a matter of language or culture, Miami experiences a constant influx of people arriving here from all over the world to live, work, retire, and vacation, making it challenging for marketers. As a creative agency since 1989, we've been navigating these tricky waters, helping clients rise to new heights through savvy marketing techniques and compelling work.
While our experience as a Miami marketing agency is broad, there are some competencies worth mentioning. Over the years we've handled the marketing and creative needs of companies in many industries, including, financial, health care, real estate development, entertainment, casino, B2B, quick service restaurants, and several more.